This post assumes you are going to rent or buy a villa in Bali. But before you DELETE this email scroll to the bottom and check the spreadsheet. It is here that we tally up what kind of life you can have living outside the confines of that fancy, first world lifestyle you playin'.
In Bali there are four internet service providers (ISPs), but in most cases a neighborhood may only have one or two options.
If you are visiting, then all you will need are options for your phone, which has already been covered here. Wifi at your hotel or villa should be included, for free.
In the USA the average cost of home internet service is $66 (USD). In Bali, its 325,000 rupiah ($22 USD) with Biznet: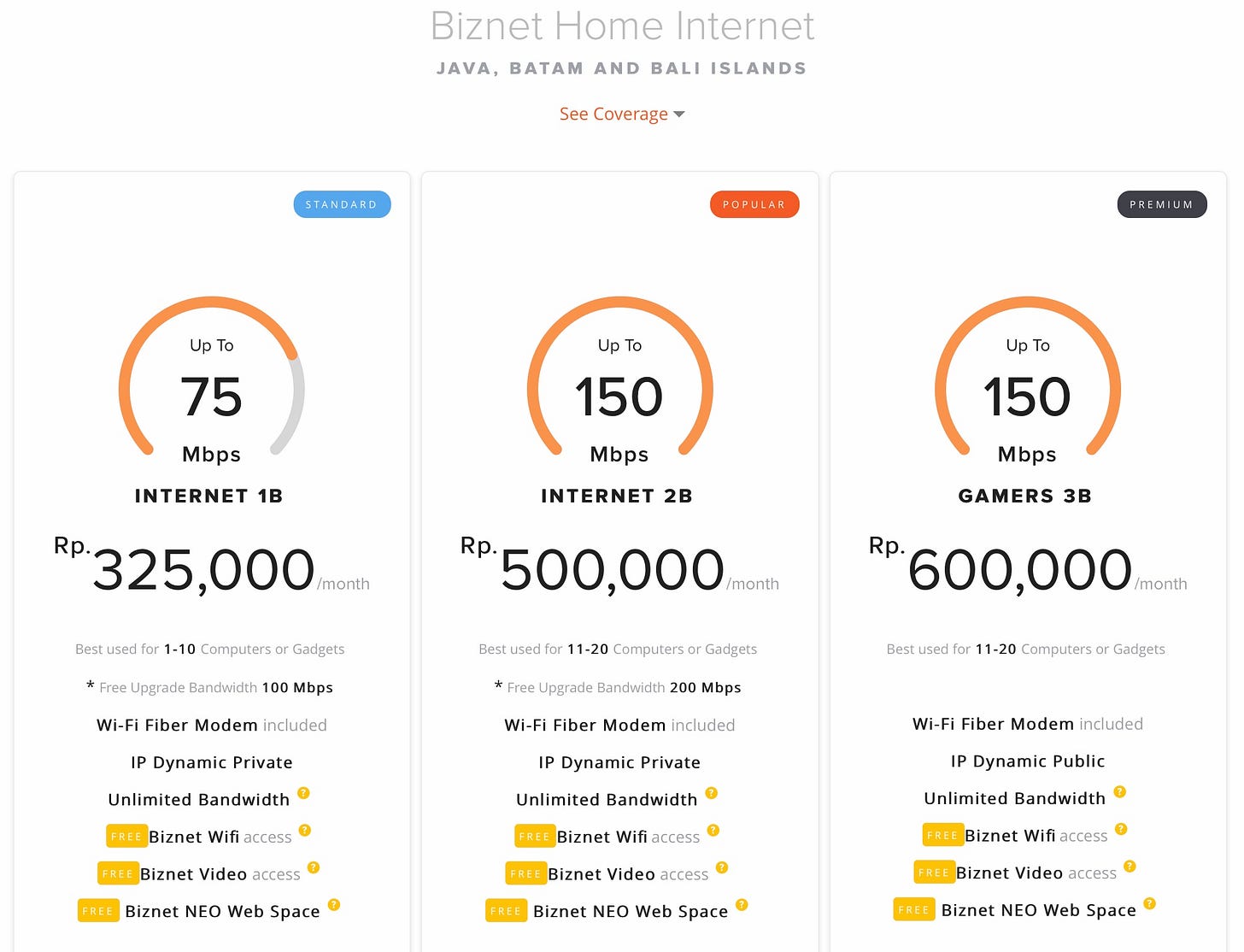 The Standard plan is adequate enough to stream movies. For 450,000 rupiah ($31 USD) you can add 53 channels of IPTV (Internet Protocol TV) to your service. The local channels will be in Bahasa Indonesia, although there's quite a few other options: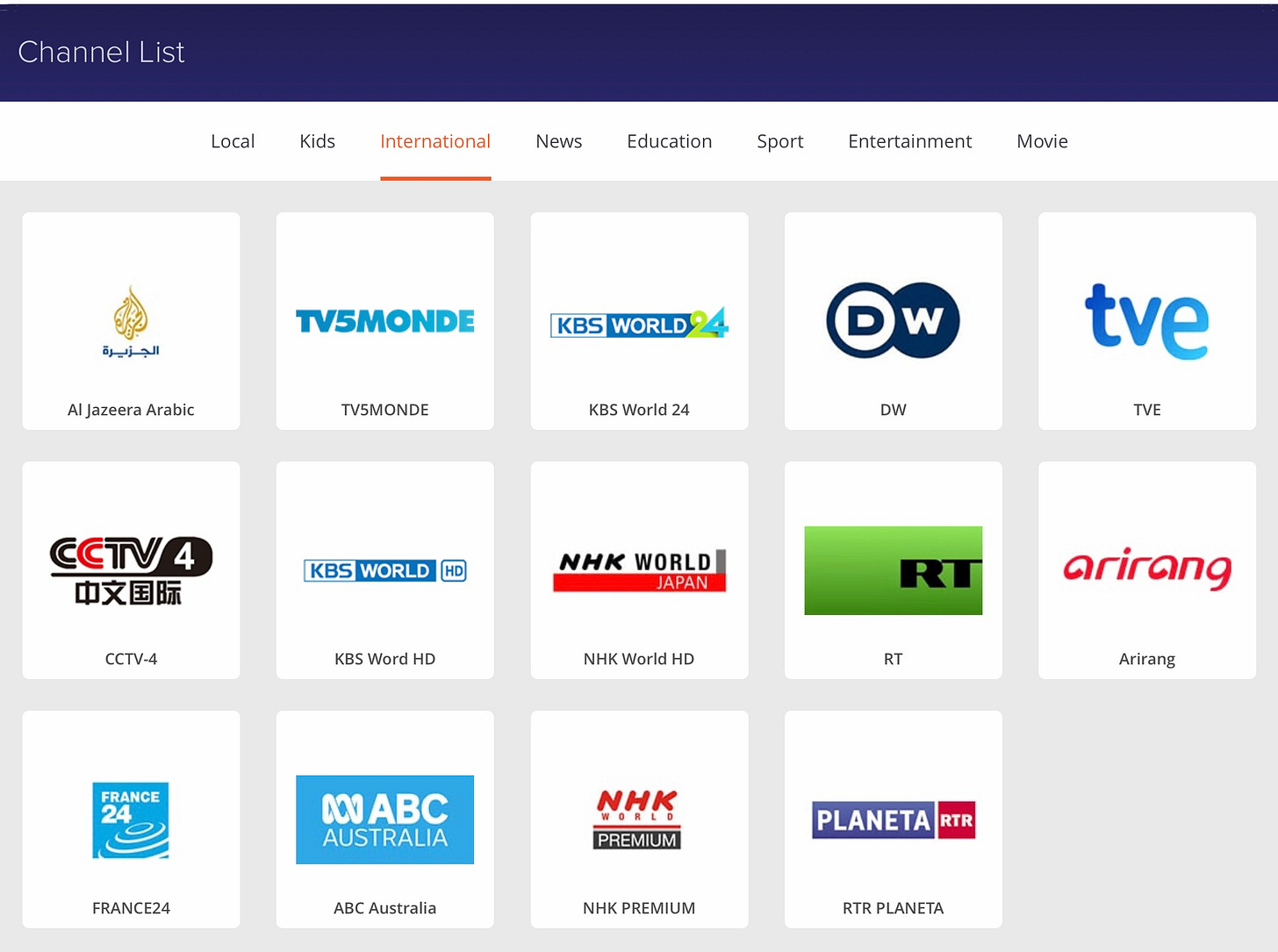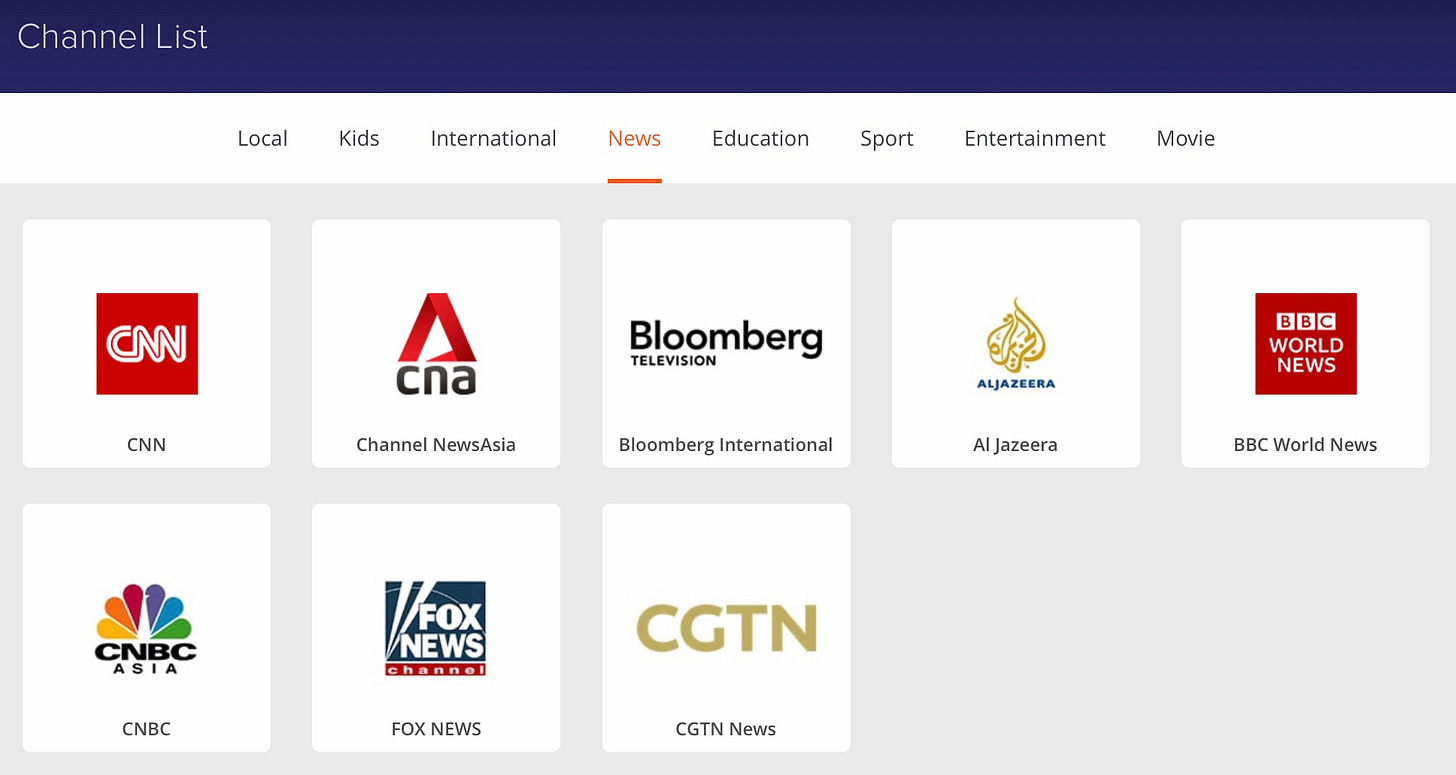 The sports channel is from FOX, movies from HBO and FOX. The entire list is here.
There's also devices such as Roku that enable you to stream "hundreds" of channels. You simply connect the device to your wifi and then plug it into your HDMI port on your TV.
Does the internet work 24/7 in Bali? Unfortunately, no. It may go down approximately once a month for a few minutes to a couple of hours. The same is true for electricity.
Netflix: is it the same in Bali as it is in the USA (or other developed countries)? No. Streaming providers such as Netflix have licensing restrictions that limit where content can be shown. Some people try to get around the restrictions with virtual private networks (VPNs), but Netflix is pretty clever about detecting VPNs and limiting them.
That said the content on Netflix here in Bali is such that I wouldn't consider cancelling the service. There's even content here that you can't get in the USA (or Europe as well), such as Korean movies / TV series. A side benefit is that you can use Indonesian subtitles (thereby helping you learn or at least become familiar with the language). Also, the price is a bit cheaper: 139,000 rupiah ($9.45 USD) versus the USA price of $13 USD. This difference may seem trivial, but for a local who makes 105,000 rupiah a day, the difference between the Netflix USA price and the Indonesian price is half a day's salary.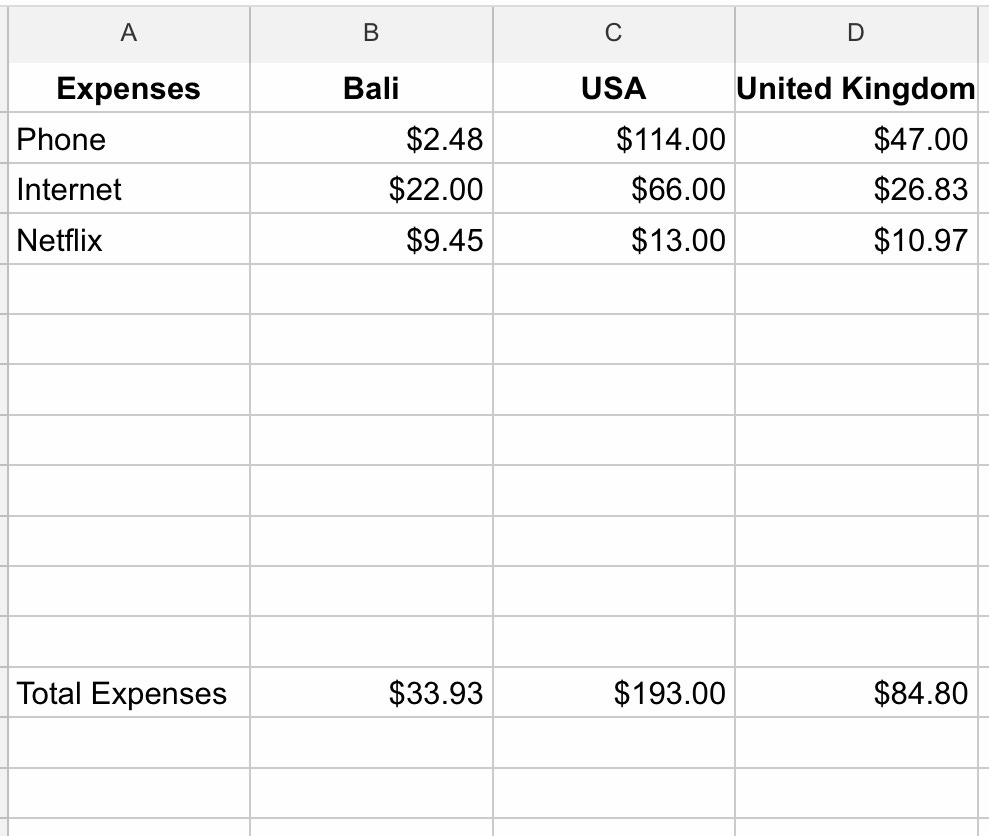 Now we have our second spreadsheet and we've pretty much covered how to get you connected to the rest of the world while you are far away from your original home. Whether you are Zooming or YouTube-ing or texting, the life you would have in Bali from a "netizen" standpoint is similar to the developed world, minus the occasional short-term blackout and some content restrictions — but much cheaper.
I added Netflix in my spreadsheet but you can substitute Amazon prime, HBO, a Kindle book allowance, or whatever, in yours. If you're lazy you can just add a Miscellaneous line or an Entertainment line, but I suggest we dig into the details.
You have to remember that you will be unemployed when you get here. But you'll be richer than ever as your mornings, afternoons, and evenings will finally be all yours!
In order to achieve such a thing, we don't want to gloss over expenses that will bite us where the sun doesn't shine, especially after you've made your plans, sold your possessions, and dragged yourself halfway across the globe.
Later,
Neill