We will start this time with a look at car ownership in the USA and the UK and then switch to Bali. I understand that not everyone owns a car in the USA (8.7% have no access to a vehicle). In the UK 23% have no access to a vehicle.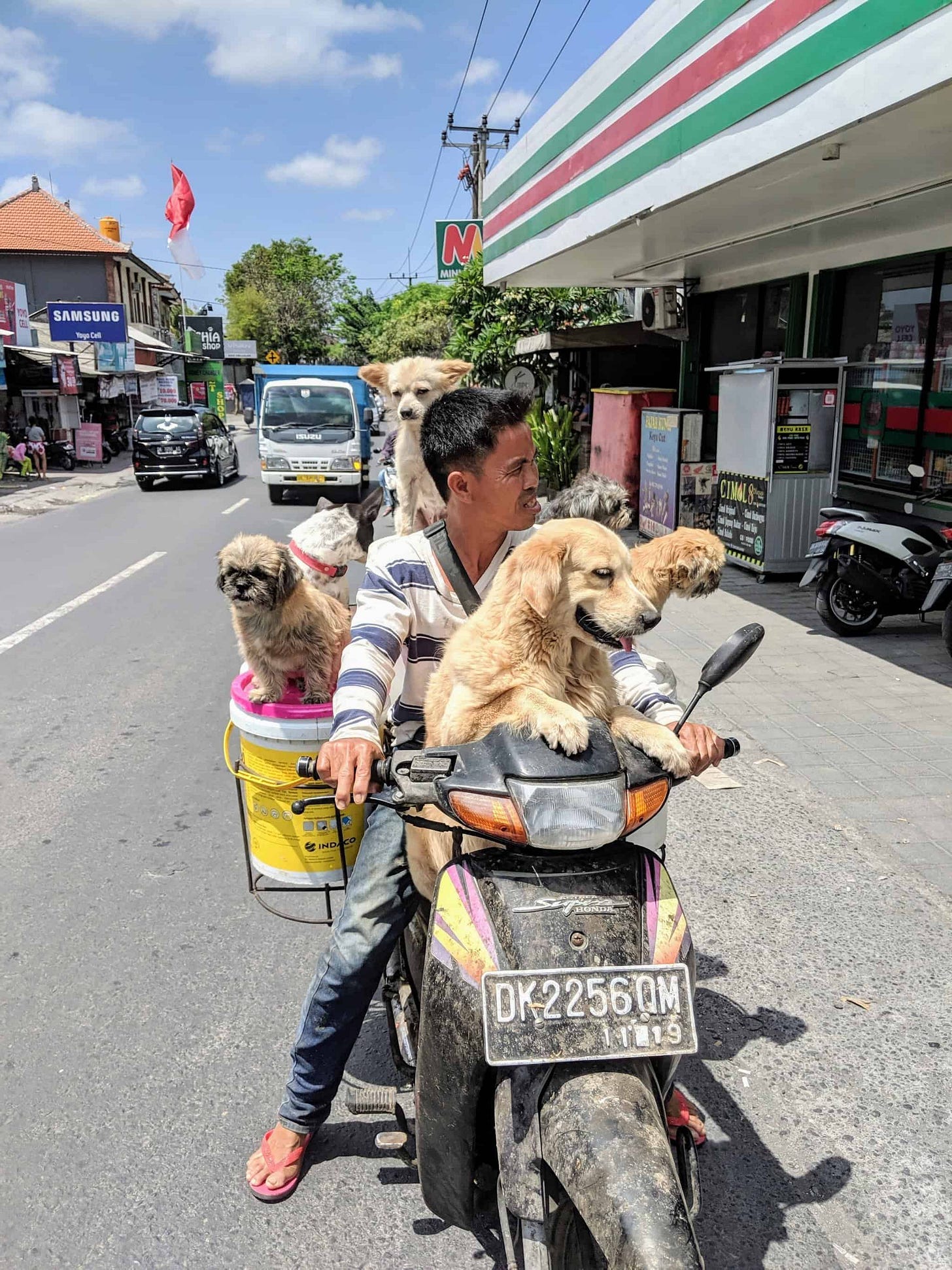 Yes there are 6 dogs on this scooter (in Bali). More later.
In the USA the cost of owning a car is pretty staggering: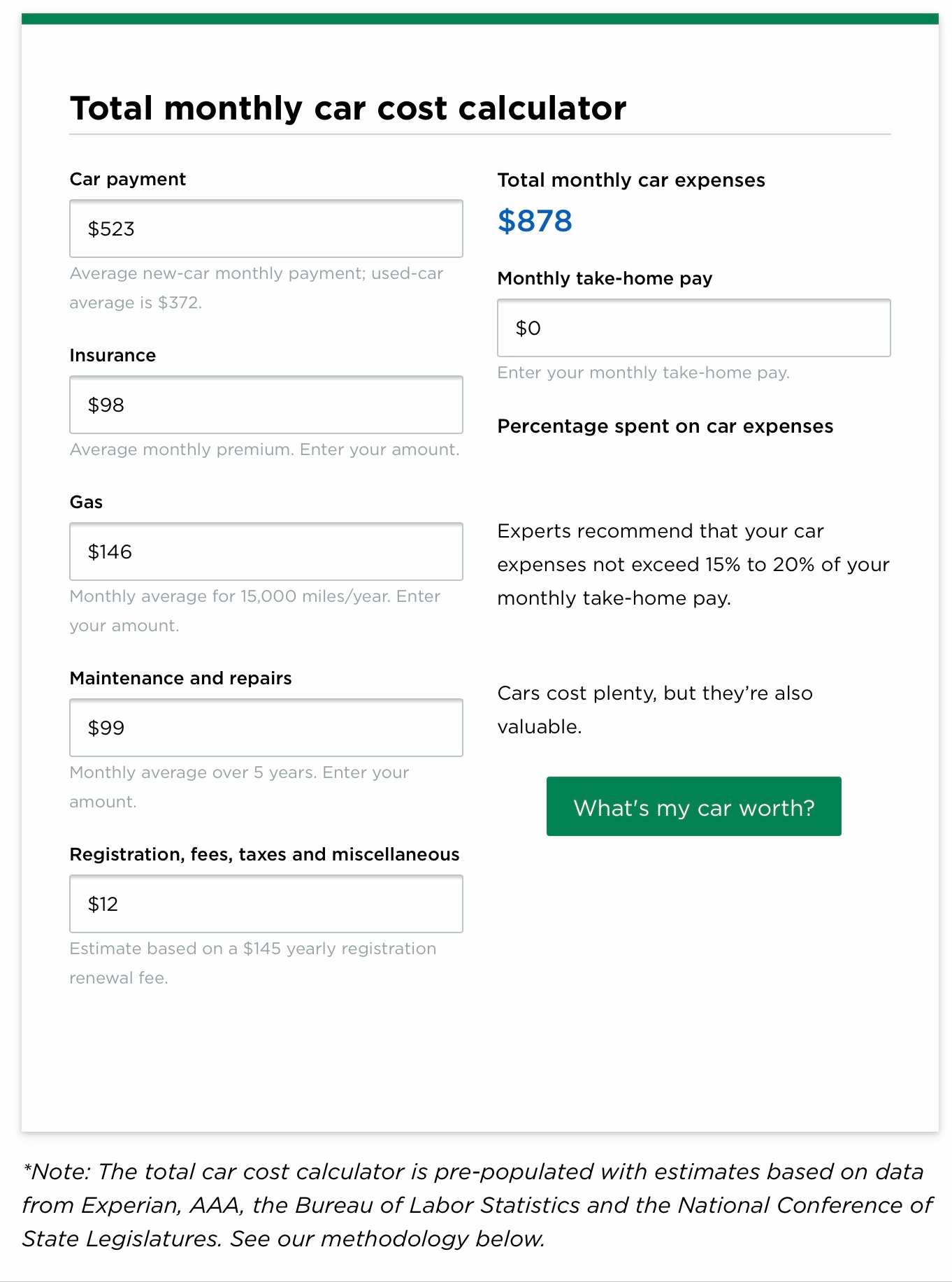 For our spreadsheet I'm going to take the $523 (USD) new car payment price and add it to the $372 USD used-car price and then divide by 2 to get an average car payment. So instead of a total of $878 we get $803 USD.
In the UK the cost of ownership is far lower, just $347 USD. The country is a lot smaller, but fuel is higher. The average American drives 13,474 miles per year. In the UK its 7,134 miles per year.
I understand times are changing and soon electric vehicles will be more and more common. And ride sharing was a big thing until COVID-19 hit us. That said, unless you are a big city person chances are you own a car, and that, regardless of its power source, is a costly thing.
In Bali
Bali has an area of 2,230 square miles (5,780 sq km). Its circumference is approximately 230 miles (370 km). Bali is 95 miles (153 km) from east to west and 69 miles (112 km) north to south. Of the roughly 17,000 islands of the country of Indonesia, Bali is the 11th largest. For comparison, Bali has a similar size to the country of Brunei. It's about the size of Prince Edward Island in Canada, and half the size of the size of the Big Island of Hawaii.
Only 22% of the population owns cars. Scooter ownership, by contrast, is ubiquitous.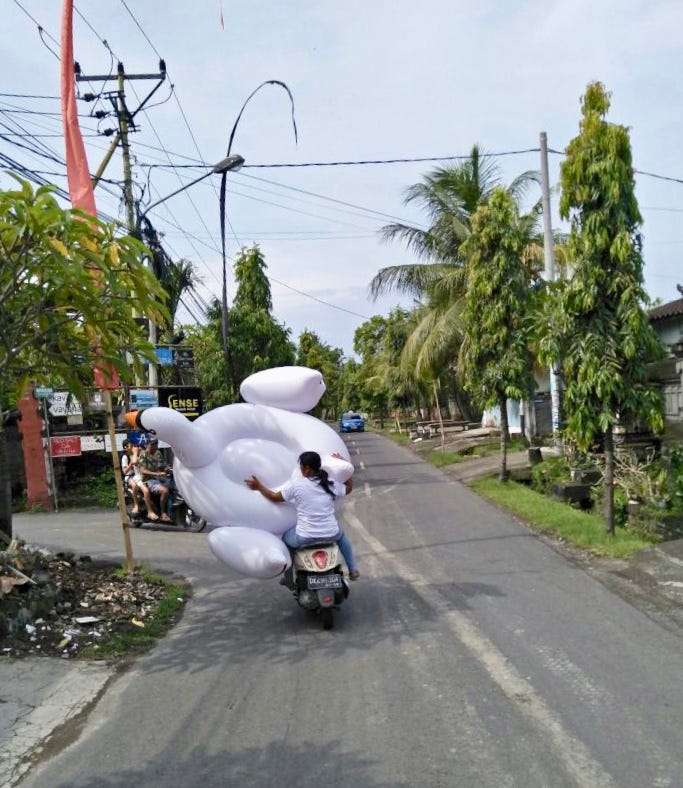 Photo above: special delivery lol
The cost of buying a new, average scooter in Bali is around 19,000,000 rupiah ($1,332 USD). While they will last for perhaps 15 or 20 years (yes you can still find them on the road here in Bali), I will use a 7 year lifespan for our spreadsheet. About six times a year you will need to change the oil and get the vehicle maintained. Each visit to the mechanic is about 70,000 rupiah ($5).
If you spread the cost of ownership over 7 years or $16 USD per month, plus maybe $6 USD per month for fuel, $2.50 a month for maintenance, and if you want insurance, add another $5 a month for theft (rare) or major damage. Total is approximately $30 USD per month.
We will also add some $ for car rides. But we will use either Grab, or as shown below in the screenshot, gojek's GoCar service. Seen below is a trip from Pererenan to Seminyak for 52,000 rupiah or $3.65 USD.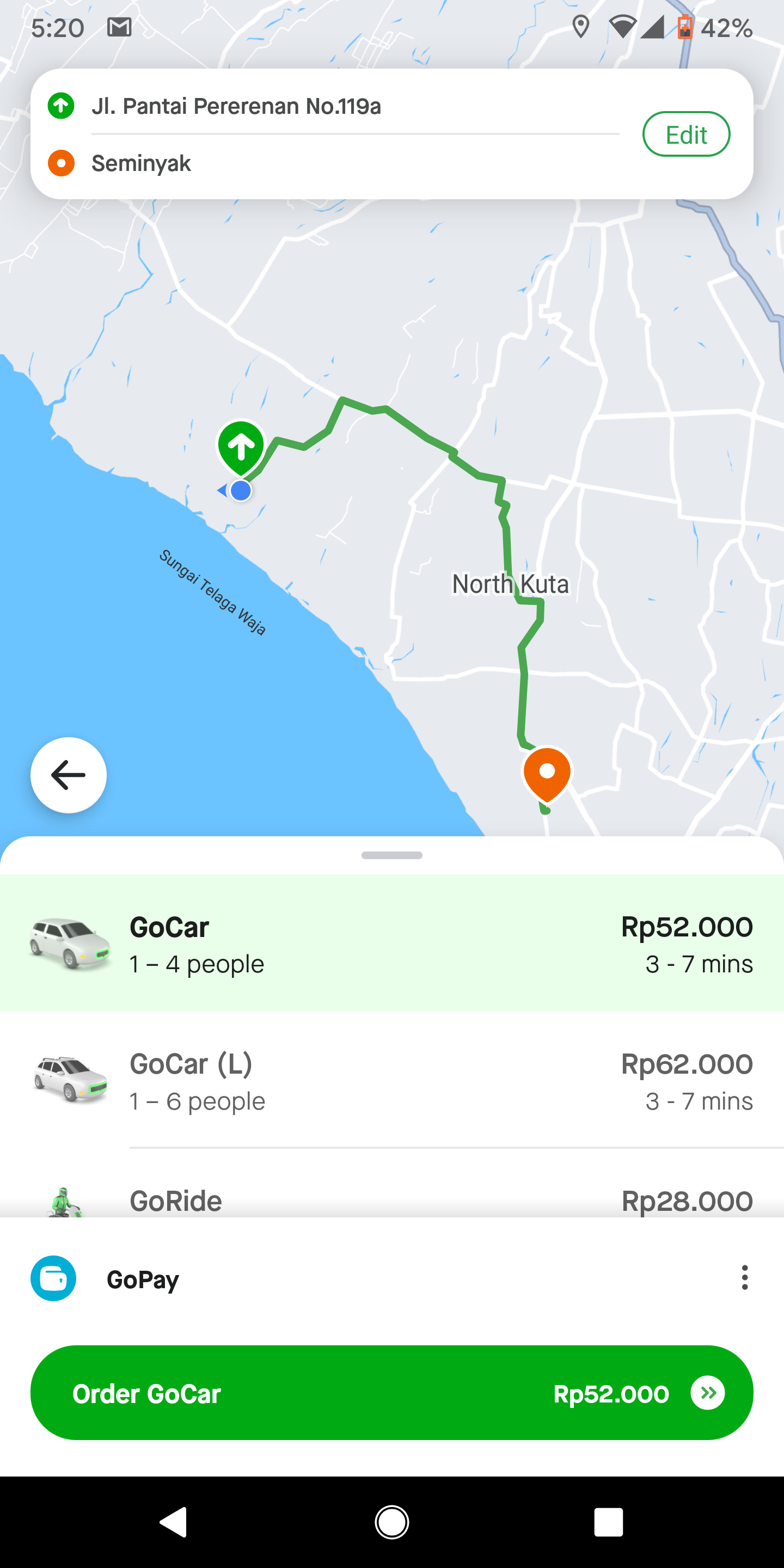 So let's add a car trip per week to our spreadsheet, or another $15 USD. Now we get a total of $45 USD per month.
As you become older and older you may want to hire a driver instead of swapping from one GoCar to another. If so you would need to pay about $280 USD per month for someone to drive you 5 days a week, wherever you'd like to go, in their car. Unless you go to the far reaches of the island each week, gas and maintenance would be covered by the $280.
Spreadsheet update: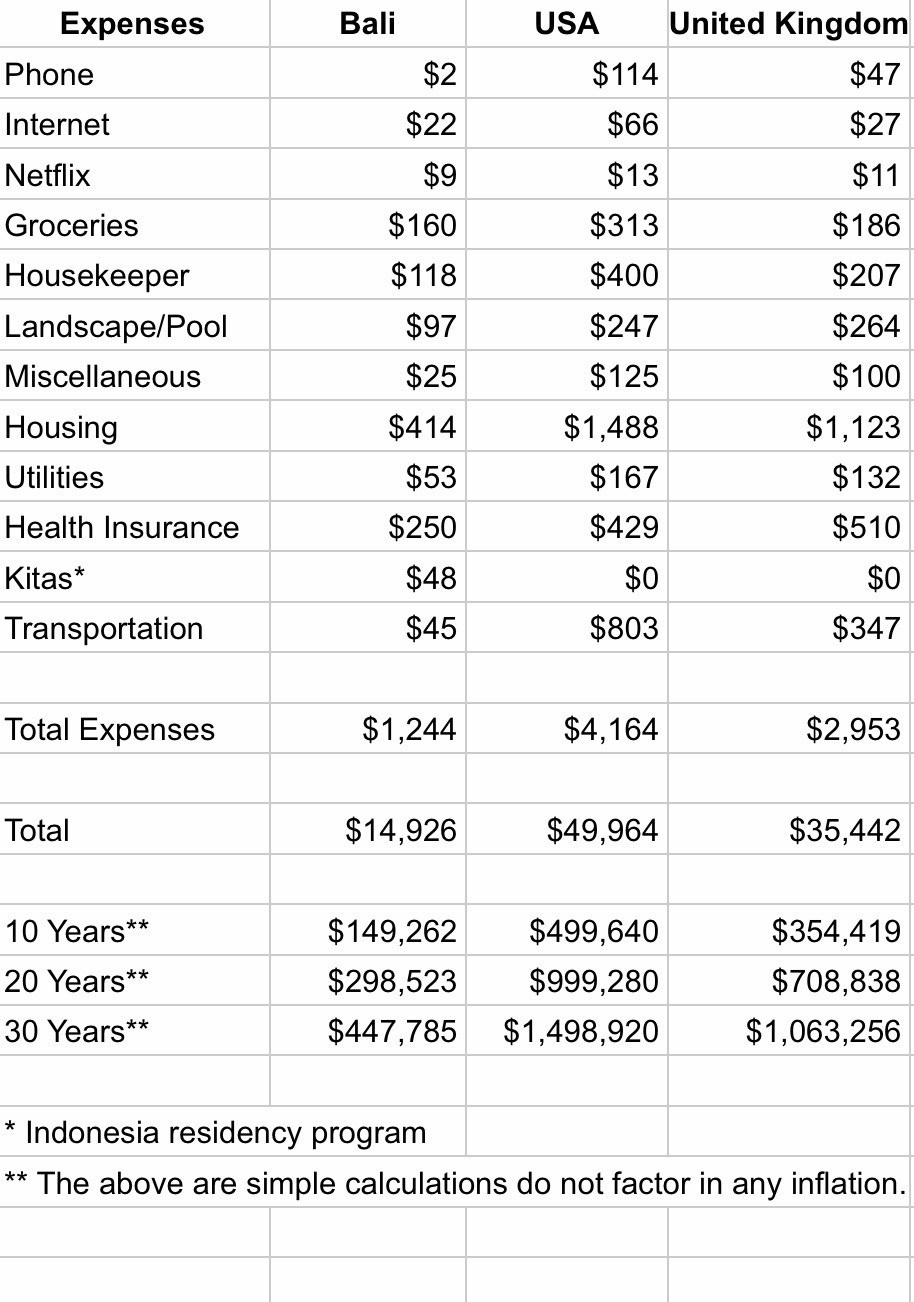 We are starting to get a clearer picture of our monthly lifestyle, in three countries. In general life is 3.3X more expensive in the USA and about 2.4X more in the UK than it is in Bali.
Are the extra costs worthwhile? That's what you must decide for yourself.
Later,
Neill