Domestic Life in Bali - Part 2
Housekeepers and a whole lot more
They say it takes a village to raise a child. But older folks (and hipsters too) don't seem to mind it when helpers deliver to your door. Here in Bali we have a surprisingly wide selection of services that will simplify an already stress-resistant life.
Housekeeper. Assuming you are going to live alone, or with your significant other, we can assume you will have a 1 or 2 bedroom villa with a small garden and pool. (I will write a post on renting versus owning later.)
You can hire a full-time housekeeper for 2,900,000 rupiah ($200 USD) a month. That's for 8 hours a day, 6 days a week. If that's too much (time or $) you can try to find someone who will work 1/2 time for 1.5m - 1.7m rupiah ($105 - $118 USD) per month.
As mentioned previously, your housekeeper can go to the local market for you at 6:30-7am and get the freshest food at the lowest prices. You should give extra $ for this service, as its not strictly housekeeping. A tip of 50,000 rupiah ($3.45 USD) goes a long way in Indonesia.
Your housekeeper will do your laundry, iron it, and stack the clothes neatly where they belong. She will clean the rooms, dust and mop, do dishes (and windows too), and pretty much anything you like. If you want her to cook, that would be a separate arrangement. Even though she is poor by developed country standards she will have a smart phone, so add her phone to your wifi network. And treat her well. By not taking her for granted you will gain a lovely addition to your life.
Gardener and pool guy. Expect to pay about 1,400,000 rupiah ($97 USD) per month for someone to come and maintain your pool and your plants. He will typically come three days a week, sweep up the leaves on the grass and driveway, cut the grass, water the plants, add chlorine to the pool and vacuum it, and in general keep the outside of your villa in tip top shape. Some rental contracts add this fee into the rental price.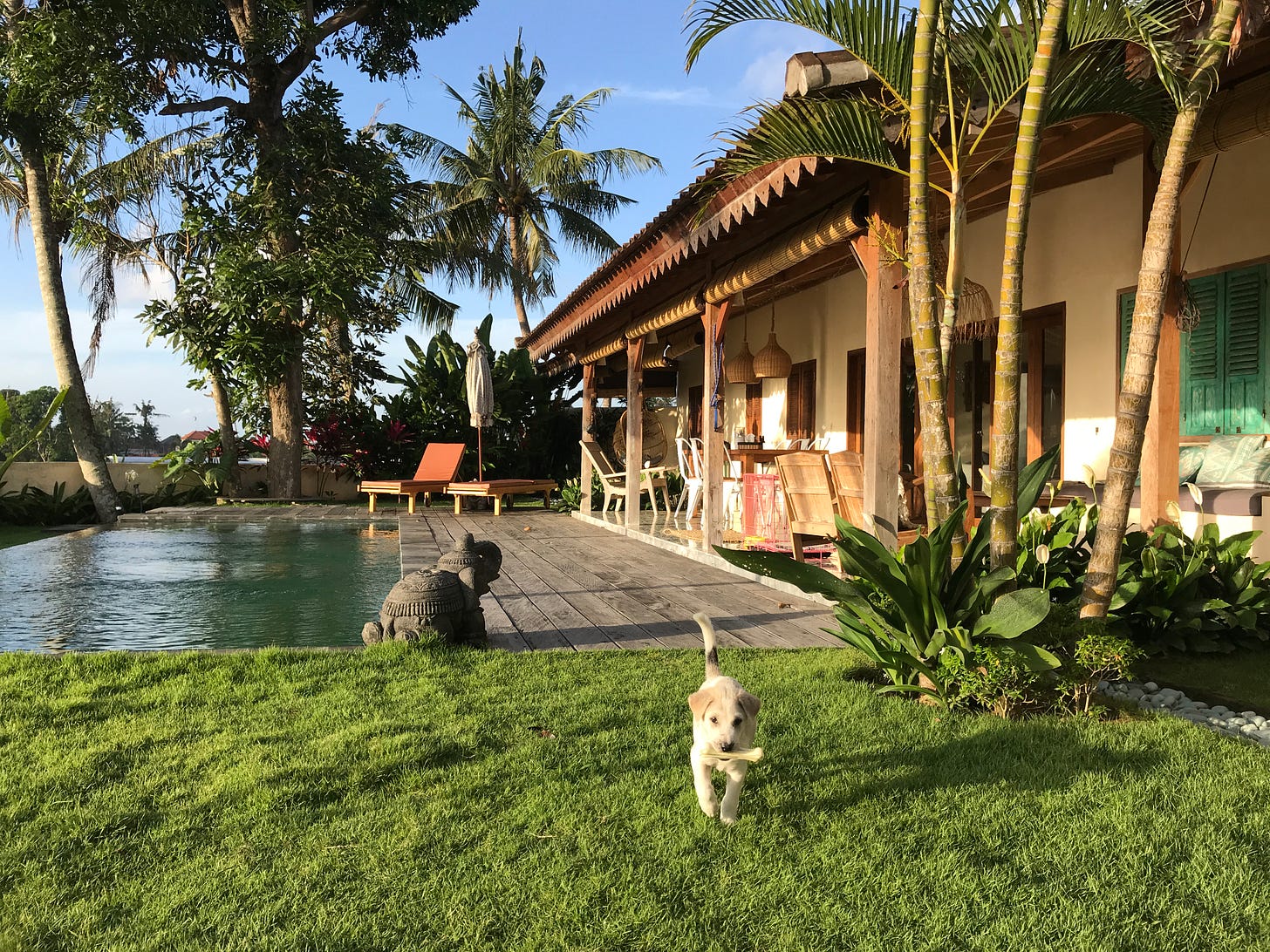 Fix-it guy. One of the downsides of living in a developing country is the quality of the products. Imported products are subject to high taxation rates and so in most cases you will buy Indonesian-made products. You can buy Japanese items such as air conditioners and refrigerators at reasonable prices, but European or USA products are sky high. So that means you will need a fix-it guy. Like Jojo: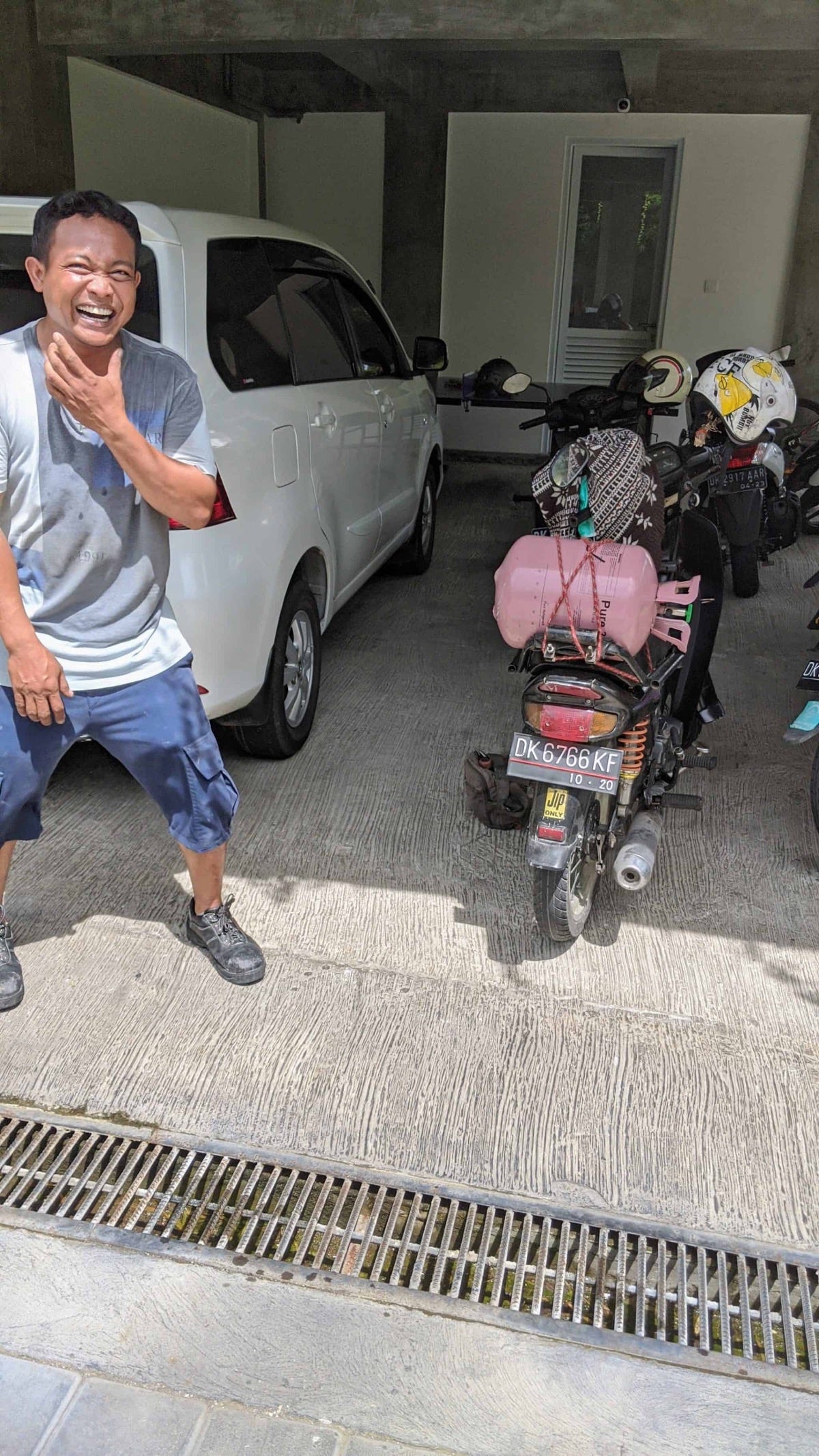 Jojo can do almost anything, and sometimes its almost fun to have him come out and watch the magic. While you are agonizing over your pool pump leaking from a broken pipe, Jojo will come out, assess the situation (never having tools or the right equipment handy because he's on a scooter), tell you he'll be back in 20 minutes, return on time, go down to your pump room, fix the pipe, and then charge you 150,000 or 200,000 rupiah ($10 - $14 USD) for his labor. All in less than 2 hours.
If you are renting, most repairs will be included, but its always handy to have someone you can call for immediate help.
gojek
In addition to the staff coming to your villa, there's a remarkable service called gojek (previously Go-Jek) that is the Amazon.com of Indonesia (but far more diverse):
Gojek was first established in Indonesia in 2009 as a call center to connect consumers to courier delivery and two-wheeled ride-hailing services. Gojek launched its application in 2015 with only four services: GoRide, GoSend, GoShop, and GoFood. Valued at US$10 billion today, Gojek has transformed into a Super App, providing more than 20 services

Read more here.
A typical gojek food delivery fee for restaurant takeout is under $2 USD. If the restaurant is in the neighborhood it's $1.
I count 24 gojek services as of today: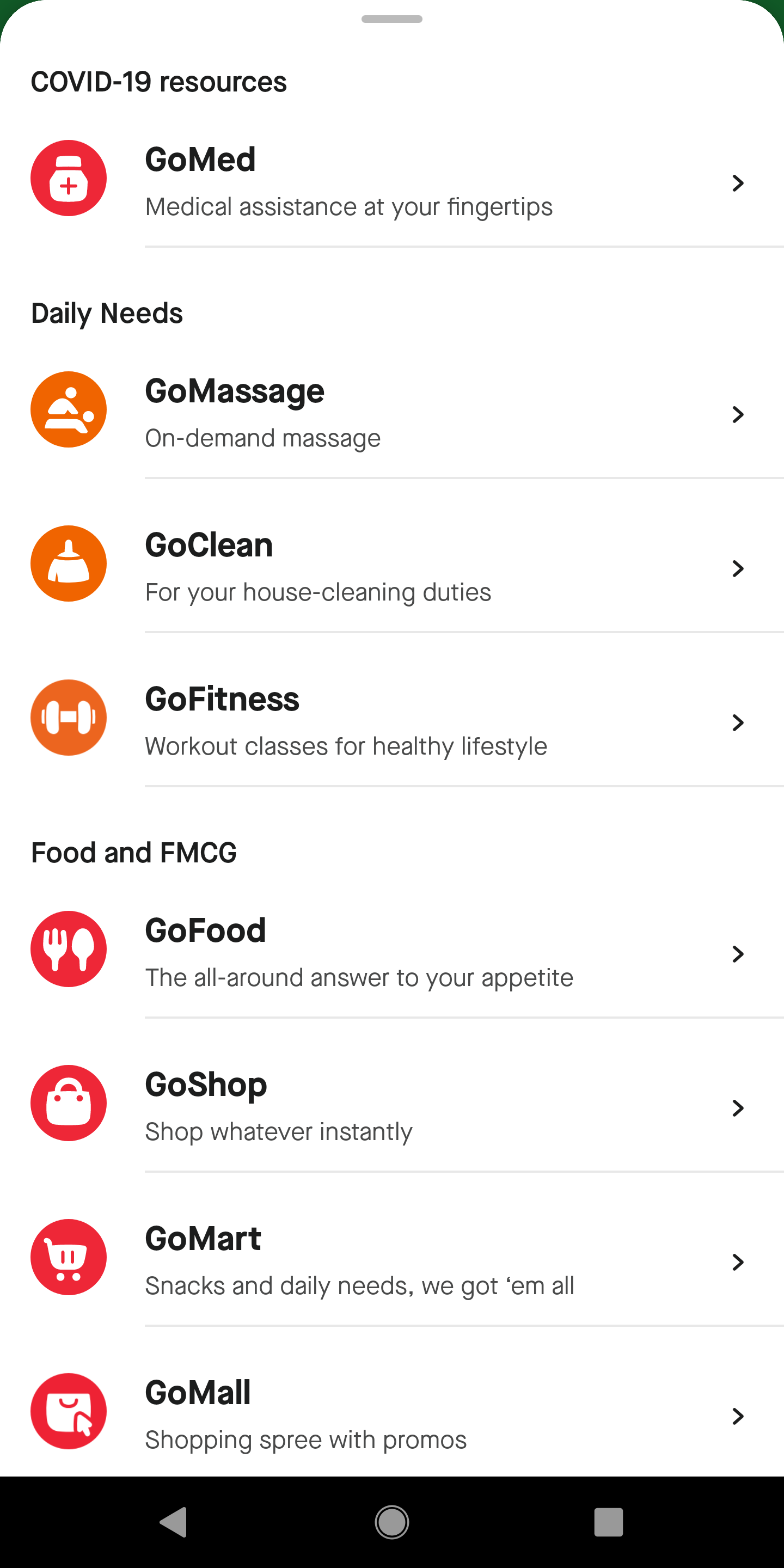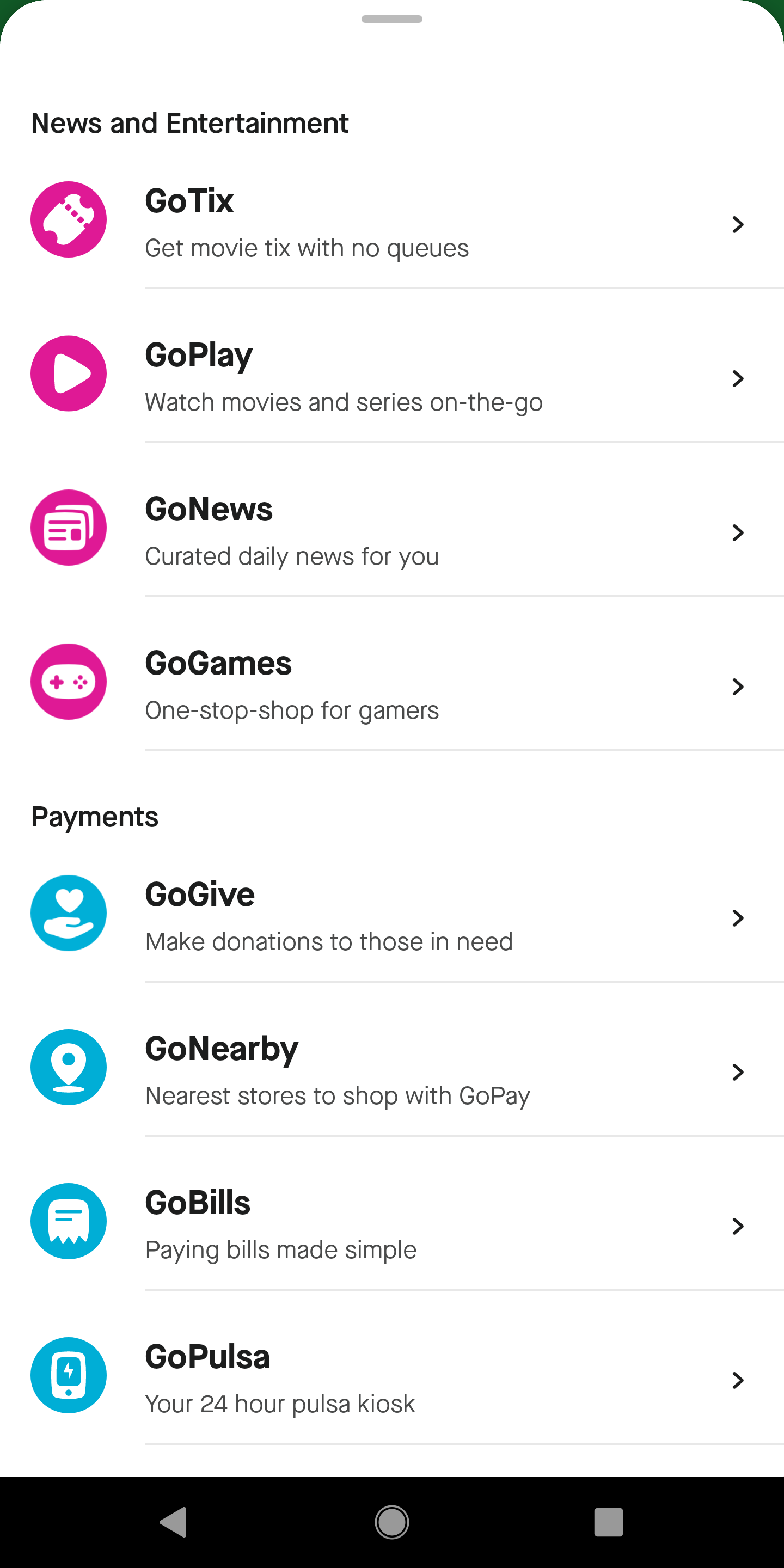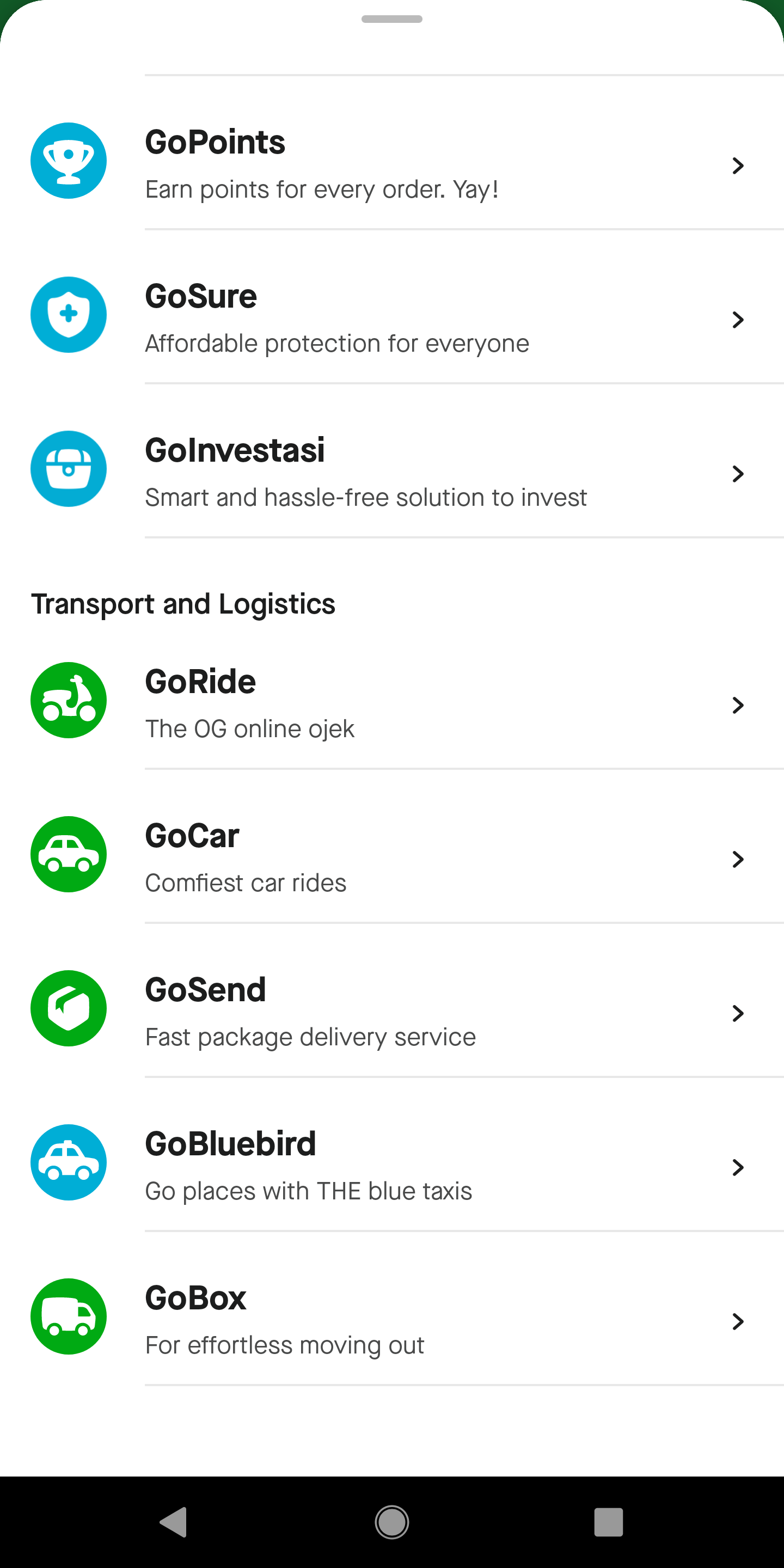 Two years ago I wrote a post about gojek with this anecdote:
Shelly and I were on our way to the airport a few weeks ago and when we stopped at one of our favorite restaurants — about 75% of the way to the airport — Shelly realized that she forgot her phone. We instantly freaked out and I thought, oh well there goes the vacation. Then Shelly says she'll send for it with Go-Jek. She called the manager at our villa. He handed the phone to the Go-Jek driver when he arrived (having wrapped it to protect it — a nice touch). Forty minutes later the phone was back in Shelly's hand. We arrived at the airport with time to spare. The cost to get the phone back to Shelly: 25,000 rupiah ($1.80 USD).
If the above services aren't enough, there's a sizable market of Facebook and Instagram sellers. For example, I love peanut butter and you can't find 100% peanut butter in the supermarket. But I was able to find it here: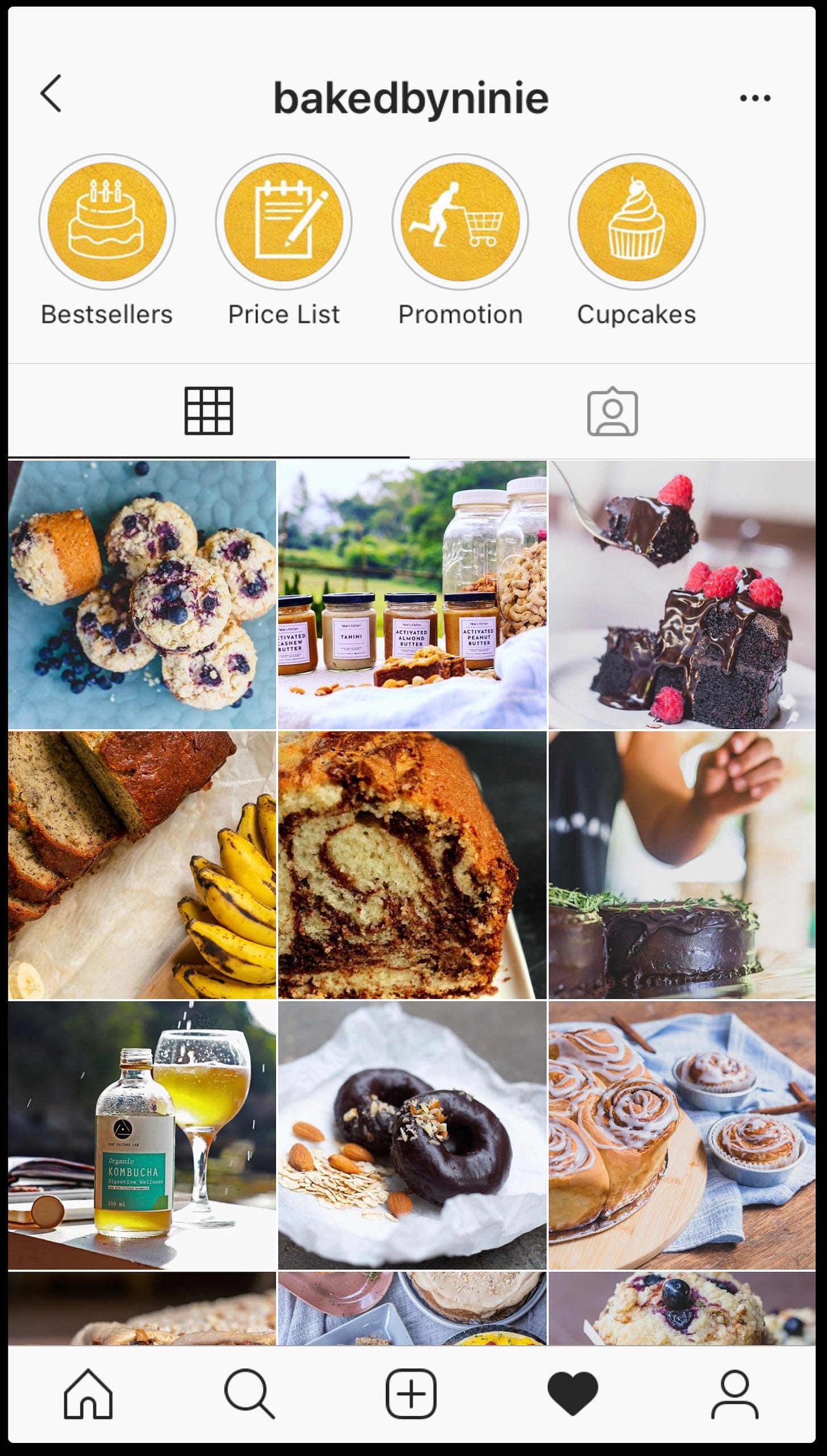 Ninie also has a fermented foods line: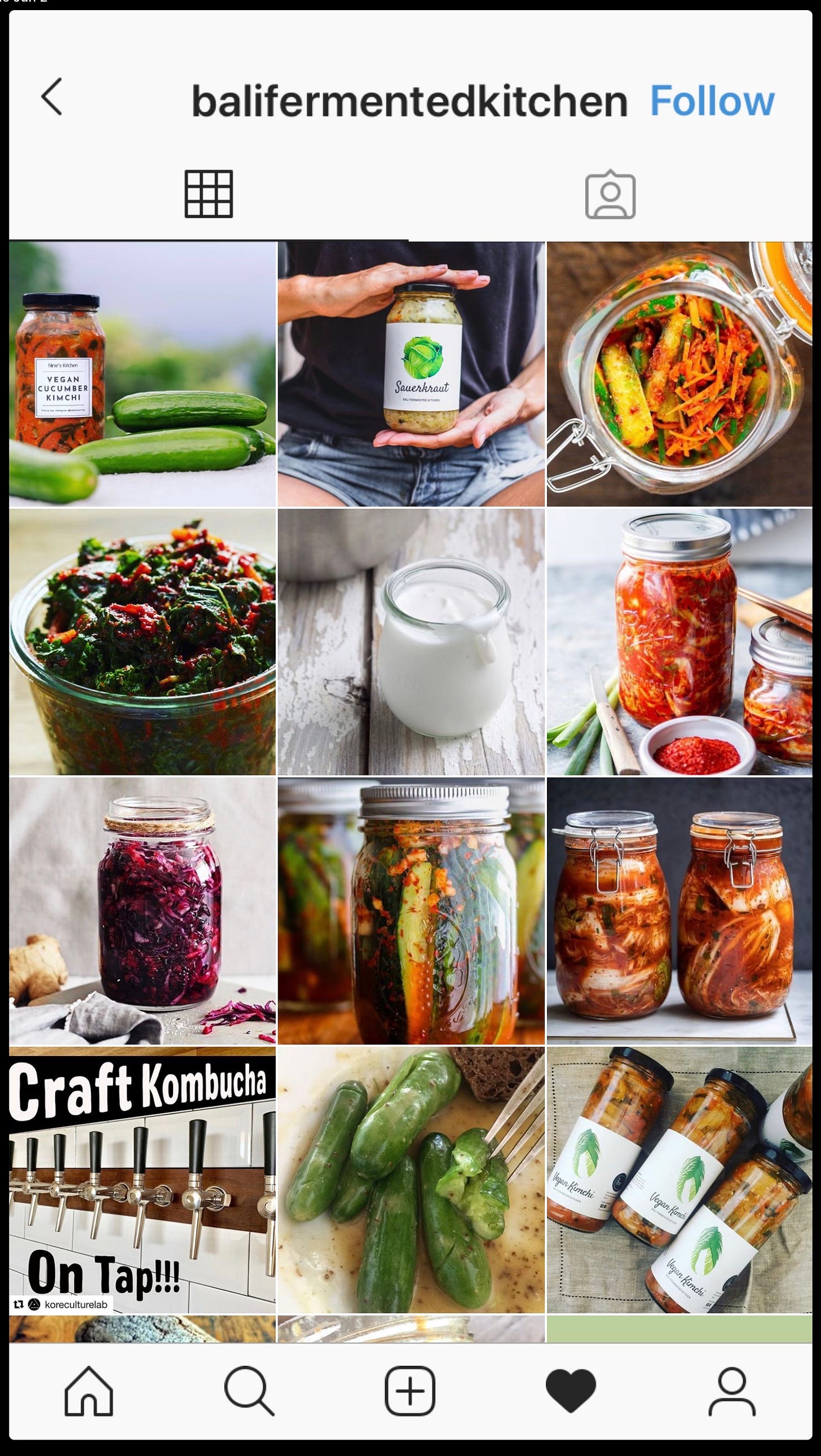 Her coconut kefir is over-the-top amazing. I use it as a topping over ripe bananas and granola in the morning.
I could go on and on. Stop me! In summary, even though Indonesia is a developing country, they do have, in the terminology of Silicon Valley, a massive unicorn (gojek) that has transformed the entire nation. Not to mention a wealth of local talent, kind and humble people, who are very willing to make your life easier (without ripping you off).
Spreadsheet update: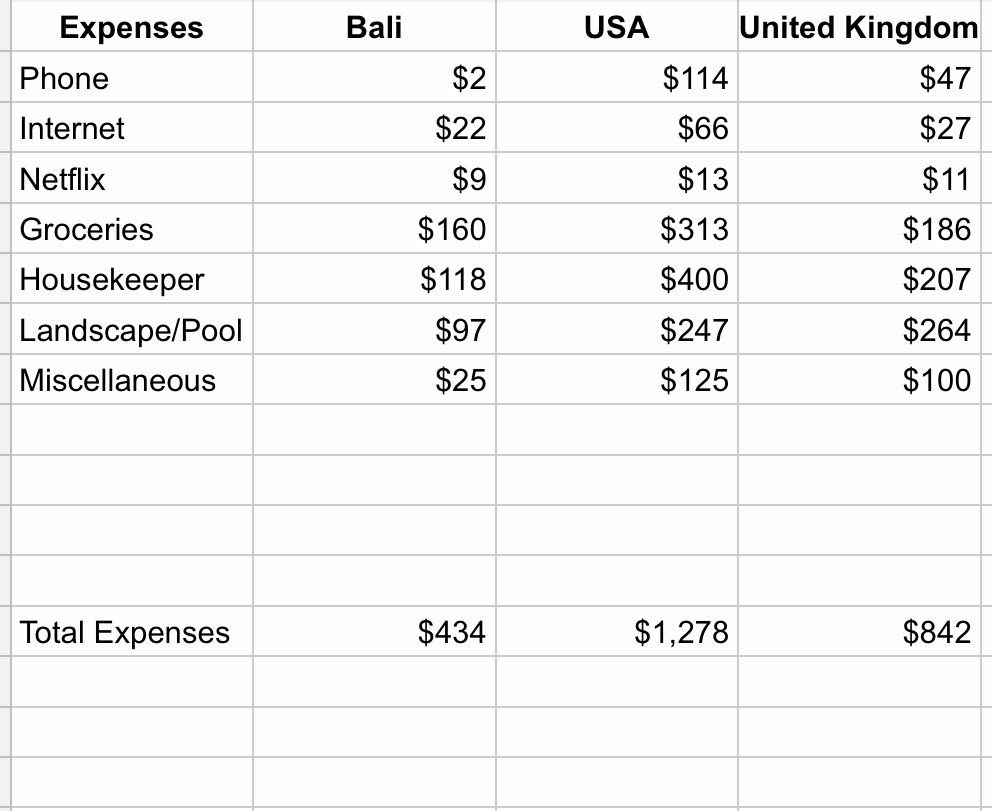 The cost of housekeeping in the USA is between $300 - $700 per month for someone to come once a week (4X per month). I'm going to use $400 for 4 cleanings per month. The comparison is not apples to apples because in Bali you get 12 cleanings for $118. For the UK the average rate is £8.22 per hour and so I'm going to use 5 hours per visit, once a week, or £164 ($207 USD) for 4 cleanings per month.
Mowing your lawn in the USA costs about $90 USD for 2 visits per month. In the UK it's £14 to £25 per hour so let's say £60 ($76 USD) for 1.5 hours per visit, bi-monthly. Maintaining a pool is a different story. In the UK it's about £5 per day or $188 per month. In the USA the average is $122 per month. Of course in both the USA and in the UK a pool is not usually available for swimming 12 months a year. But since you can swim 365 days a year in Bali we will add the landscaping/mowing and pool maintenance numbers together.
For a fixit guy we will just add miscellaneous expenses of $25 Bali, $125 USA, and $100 UK per month.
Bali will prove time and again that it's a great deal. Yes there are some trade-offs (for example, if you're a perfectionist you won't enjoy most Indonesian products). But for those who can "go with the flow," Bali is easy on the wallet and even easier for your mind, body and soul.
Later,
Neill